Join our Team!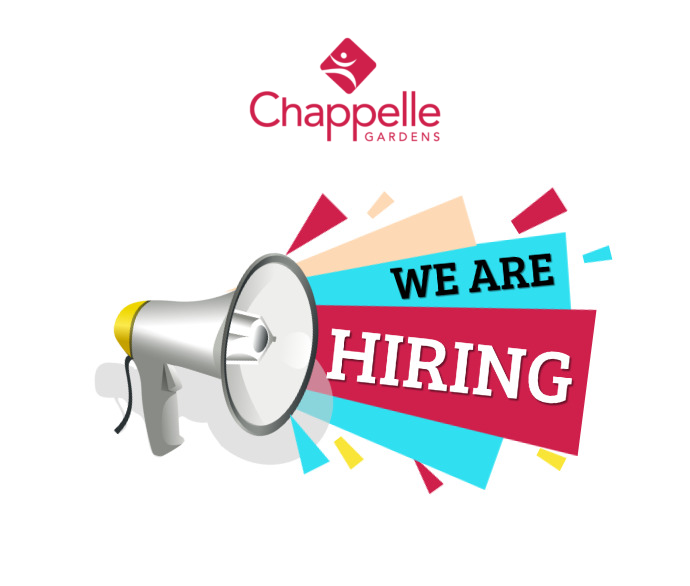 We are looking for a community enthusiast to join our team! Do you have a passion for customer service and love to connect with people? See position description and requirements below and send your resume to Kaylie at programs@chappellegardensra.ca.

Customer Service Representative
Description:
The Customer Service Representative will be responsible for the daily administrative and customer service requirements in the main office for the Chappelle Gardens Residents Association (CGRA) The Customer Service Representative position reports to the General Manager of Chappelle Gardens Residents Association.
Duties:
Without limiting the generality of the foregoing, the Customer Service Representative will be responsible for the following:
Qualifications:
 Proven customer service skills through work or community involvement
 Committed to consistent and exceptional Customer Service/Care
 Willing to assist in a professional, friendly and efficient manner
 Excellent communication
 Strong time management and multitasking abilities
Administrative Functions:
 Maintaining the presentation and cleanliness of the Social House and amenities
 Customer care and service capabilities as you will be working closely with customers, residents and programs
coordinators
 Working in a team environment as well as an individual in specific tasks. Proactive in assisting other co-workers
and residents
 Prepare and provide great customer service for Social House events and bookings
 Take hall reservations, outdoor bookings, program registrations for customers. (in person or over the telephone)
 Deal with membership status issues and print membership cards
 Receive payment of membership fees, programs and room rentals
 Assist in the Social House as required
Safety:
 Managing and maintaining the CGRA safety program
 Ensuring all Workplace Health and Safety requirements are met including CGRA's safety policies and procedures
 Ensuring safe work conditions exist at all times
Hours of Employment
 Hours of employment are specifically for Friday, Saturday and Sunday evenings with the occasional weekday evening. Hours would be 16 to 20 per week and is performance based.