2022 RA Fees
We are now accepting payment for 2022's RA Fees. Residents who pay in full by November 30th will be entered into a draw to win a $300 Co-op gift card! The 2022 Annual Budget will be mailed to each household in mid-November.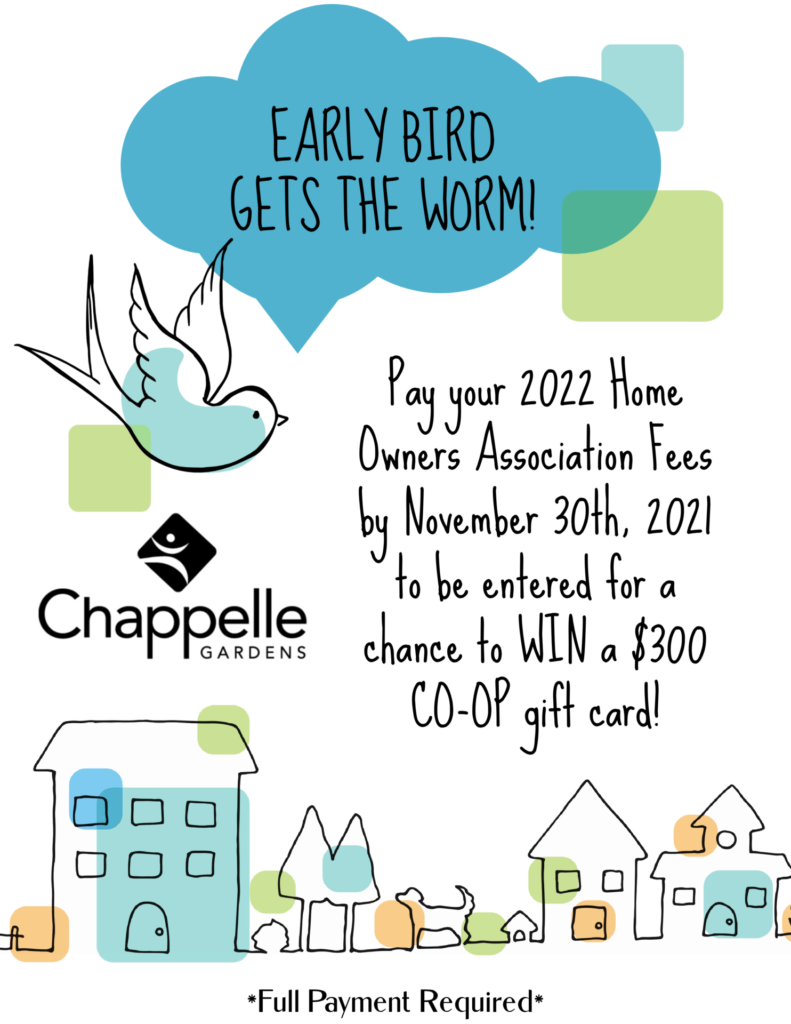 Membership in the Chappelle Gardens Residents Association is automatic and mandatory with the purchase of a home in Chappelle Gardens. The payment of dues, which is reviewed and established annually, is secured by an Encumbrance (subject to upward adjustment for inflation) registered on the title of each member's property. The Association, including the operation of Chappelle Gardens, is administered by a Board of Directors made up of Brookfield Residential and resident representatives.
Annual fees for 2022 are $385.71 plus GST.*Per CGRA's bylaws, The Encumbrance amount for each property is $350.00 per year and is subject to an annual adjustment by percentage increase, if any, of the Consumer Price Index (CPI) "All items" and GST.
For more information click here.